20 June 2009
Over the past couple weeks, we have had several animal visitors spend a bit of time in our yard. It is amazing to see the detail that God gave them.
As Buddy Davis says,
"It's designed to do what it does do. What it does do it does do well."
A golden-eyed toad that ribbit-ed when I picked him up. He enjoyed hunkering in the grass.
A young robin who graced us with it's presence on a few occasions (surprisingly he did not seem to mind our somewhat up-close company).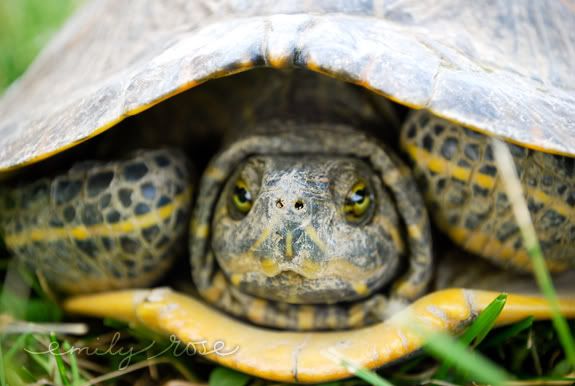 A pleasant turtle (about the size of a dinner plate) enjoyed tramping across our yard (Daddy had saved him while he was crossing the road in town and we later dropped him of at Granny's pond).
We also had deer, but I did not get very good pictures of them as they were quicker on foot than I was at changing the camera lens.
Have you had any animal guests lately?