2 December 2008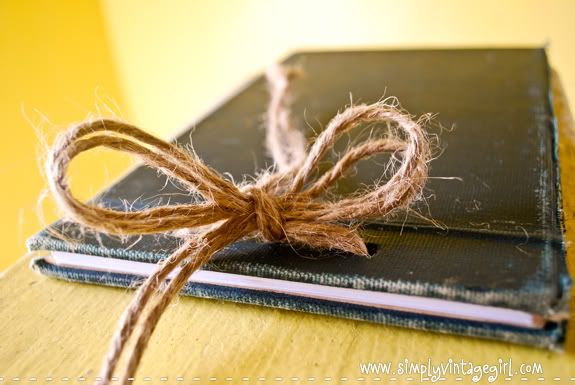 An autograph book is a sweet place to store and collect autographs. From family to friends, and even the famous. You can use it as a guest book for the visitors in your home, at graduation parties, etc. It is nice to go back and read through it to see what notes others left. What a great way to remember the special events in your life!
Supplies:
• Cover of an Old Book, preferably blank
• Razor Blade
• Boning Tool
• Eyelet Punch
• Hammer
• Paper Cutter or Scissors
• Hole Punch
• Twine
Directions:
1. Cut the cover of the old book from the binding. I found that a razor blade works best, but please take all caution when using one.
2. Use boning tool to put crease in book cover. Mine is about 1.25″ from the edge.
3. Repeat step 2 on other side.
4. Bend the cover backwards where the creases were made.
5. To punch holes in cover, use an eyelet punch and hammer to go all the way through. Make sure to have a protected surface underneath (I used a self-healing mat).
6. Cut paper to the desired size that will fit inside book cover. I cut 8.5″x11″ sheets in half, making 5.5″x8.5″ sheets.
7. You can make a template out of paper by punching holes in the correct place, then align the template on top of the cut-out paper, and make a mark in the center.
8. Punch a hole with the dot in the center. In this way each page should line up just right.
9. Cut a piece of twine that will be long enough to go around both holes, with extra length to tie a bow. I doubled my twine because with only one it was too loose and the holes were too large.
10. Poke the twine through the hole from the outside on the back cover. Pull about half the length through.
11. Take the other end and poke through the other hole, and pull the rest of the way through until each side is about the same length.

12. Poke each side through the stack of cut and punched paper.
13. Pull through until each side is even. Add front cover and pull through.
14. Knot securely and add a bow for prettiness.
A few ideas for extra beauty: Old photos, lace, ribbon, buttons, etc. I have not added any decoration to mine yet, though I do plan on doing so.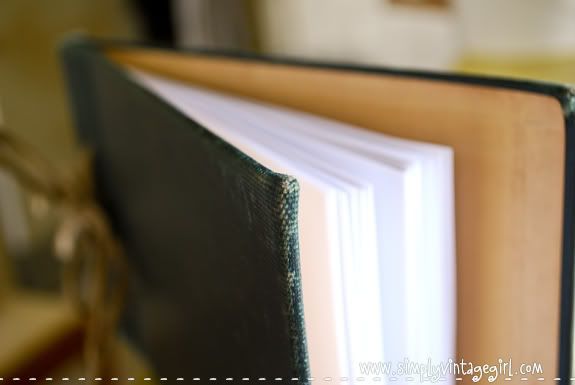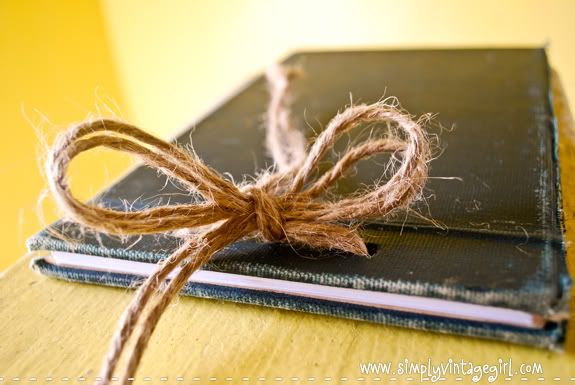 I now wish I had made one long ago because I have acquired several autographs, but they are all in different places. I hope you enjoy making your own autograph book!