18 February 2009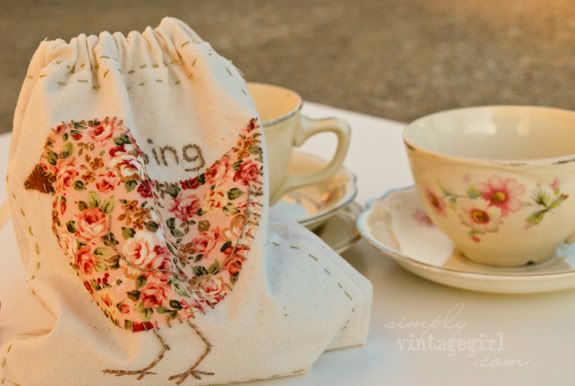 These were in the background of a photo shoot I did for the Girlhood Home Companion (a beautiful magazine for daughters, mothers, and grandmothers).
Momma made the made the little birdie pouch. It is themed off of a pouch my sister, Breezy, made several years back. The simple whimsy of it is darling.
The tea cups have been around for a long while. I don't remember a time when we did not have them. We still use them as we always have – for muffins and milk. They are old, chipped, and cracked, but just as lovely as they ever were.