6 May 2009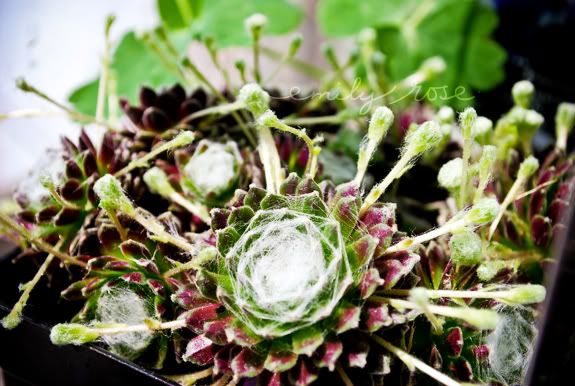 When I picked them up at the green house they did not look quite like this, as those "charming" legs had not protruded from between their petals yet. These comical little plants are a variation of the sweet hen and chicks.
Their centers are filled with natural white threadlike substance which has the appearance of cobwebs. That is why this variation of the hens and chicks is called, "Cobweb".
I call them "my spider monkeys" because they are a bit silly and make me think of spiders when all the chicks are sticking out the sides.
Have you planted any new plants? I would enjoy hearing about them!