10 January 2009
A while back, I found this special tin at a small antique shop. The tin is quite worn, adding to the vintage beauty of the design.
On the lid of this little treasure is a portrait of Her Majesty Queen Elizabeth II. The tin is a souvenir of the coronation of Queen Elizabeth II on June 2, 1953. It was Made in England by George W. Horner & Co. Ltd. on Chester-Le-Street, County of Durham.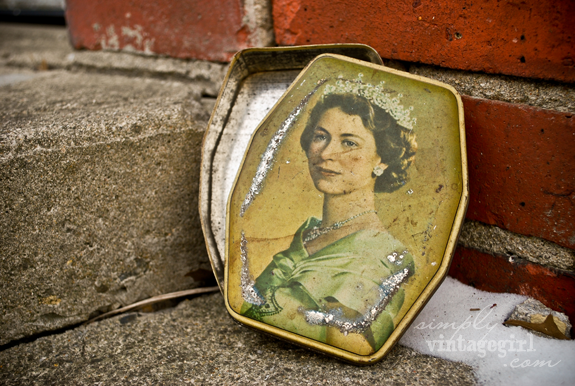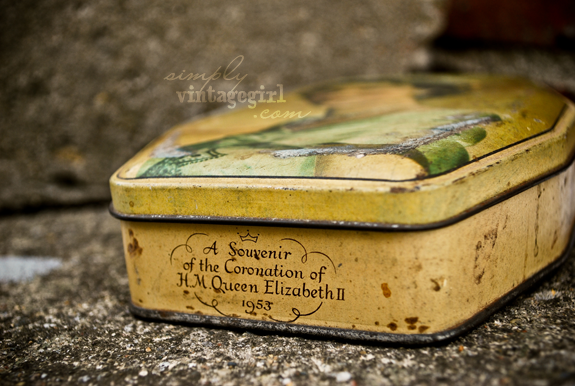 I think it is a wonderful find — isn't it lovely? I wonder if anything came inside of it? Do any of my English visitors know?