11 December 2008
Welcome to the eighth A Homemade Christmas! This is week Eight of Ten (you don't have to enter in each one). I hope you'll join us in sharing about homemade gifts that you have received or made — past, present, and future!
You can click here for the Introductory post.
Pincushions are practical and the perfect place to store any stray pins.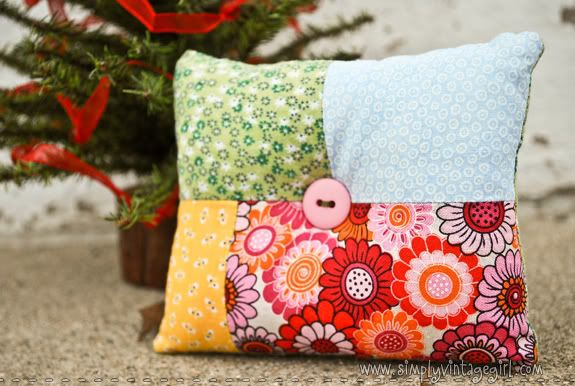 This pillow pincushion is simple, yet quite lighthearted and cheery. This is the front, with a patchwork of four colorful fabrics.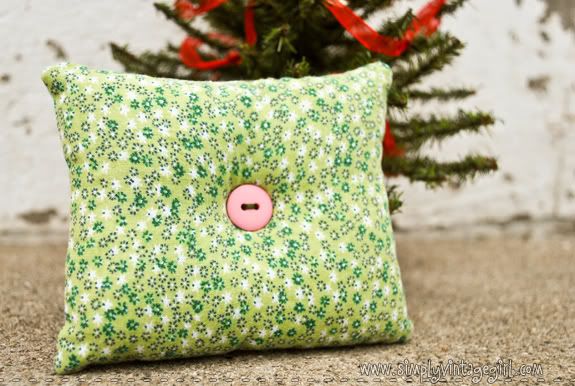 The back of the cushion with a pink button for extra beauty.
The finished size of the cushion is 4.25″ x 3.75″. A pretty pincushion would be such a nice treat for anyone!
Have you made or received any homemade gifts? If you'd like to make a post about your homemade gifts, you can sign Mr. Linky below. You can add one of my Homemade Christmas icons to your blog by clicking here. Each Thursday (until the end of December) there will be A Homemade Christmas post! Hope you'll join in the fun as we learn, inspire, and encourage one another!
A Homemade Christmas Participants